The 8 Secret Steps to Unlock the Best, Most Vibrant Version Of YOU!
Synopsis: Heidi is a woman who has done it all, she has lived a life guided by the belief systems imparted to her by her upbringing, come to a crossroads and chosen to reboot her life and rediscover her authentic self. Heidi is an ICF Certified Life Coach, Certified Personal Fitness Trainer, Nutrition Advisor and a Beauty and Image Consultant. Her personal experience, and her work with women around the world going through the same midlife journey, has led her to create the 'Heidi Reboot'. The Heidi Reboot is her effective program for reconnecting with your authentic female self and taking control of your happiness. In this book, Heidi discusses the reasons that women get stuck in midlife feeling invisible, frustrated and dissatisfied. Change comes eventually and Heidi discusses her own experiences about how she came to the realization that she needed to be responsible for her happiness, and since then she has helped other women to do the same. The book takes us on a journey of rediscovery as Heidi shares her own tales of pre and post her divorce, her thoughts, clear steps alongside tips and techniques, helping women reconnect and rejoice with the woman they might have left behind. Heidi ends the book off with practical guidance for readers who want to refresh, reinvent or reboot, those who have reached the crossroads and want someone to give them the tools they need to make a success of their second act.
— Laura Cure, Editor
BUY BOOK NOW
PRAISE for 'from Frightened to FABULOUS'
"I am so glad Heidi has written all her wisdom down in her book. So many women get stuck in midlife; the old road runs out and there is no map to find a new one. In sharing her own experience of divorce and re-booting in midlife and the lessons which helped her do this, I am sure she will help so many other 'Queenagers', as I call them, in a similar position. If you are feeling lost and in need of a sign-post to your next chapter, Heidi Fossali is the friend you need." Eleanor Mills – Journalist, Writer, award-winning Editor of THE SUNDAY TIMES MAGAZINE and Ex -Editorial Director of THE SUNDAY TIMES, Founder and Editor-in-Chief Noon.ORG.UK
When you're seeking the courage and confidence to transform your life into what you want it to be, this is the book for you. Heidi's invaluable tools of experience, encouragement and expertise are enhanced by the positive energies that radiate from her to truly empower you to become your best self. Sooni Shroff-Gander – Journalist, Writer & Editor, FINANCIAL TIMES, CONDE NAST GROUP, Art Basel.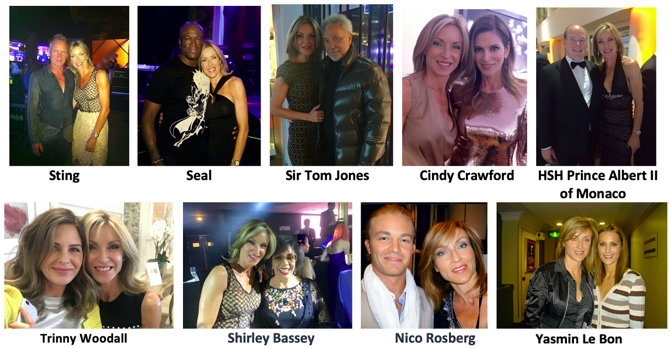 BUY MY BOOK
"Heidi's full-on enthusiasm and love for life is contagious, her energy is powerful and along with her expertise in health and self, you'll soon find the confidence and inspiration to reboot any aspect of your life" Frédéric Fekkai – CEO 1 Founder of FEKKAI Brands
It's refreshing to find an author who lives and breathes the lessons she teaches, and who is passionate about helping others live their best (and most healthy) lives too. For anyone who feels their life has drifted off course, Heidi will gently nudge you back on track and tap back into your own heart to remember your dreams, dust them off and become the fabulous human you were destined to be. Jenni Baxter – Celebrity Journalist, Writer, Editor – LWT (London Weekend Television), Featured in 'Kitchen Table Tycoon'
 "If you're ready to positively transform your life, then read and absorb the strategies in this brilliant book by Heidi Fossali. She truly cares about helping others. Her ideas will make a positive difference in your life!" "Heidi you are awesome! You and your book will change many lives. People need you and your important work."  James Malinchak – Featured on ABC's Hit TV Show, 'Secret Millionaire' (viewed by 50 million+ worldwide) Author of 25 books, delivered 3,000 Presentations and 2,000 Consultations, Best Selling Author-Millionaire Success Secrets, Founder, www.BigMoneySpeaker.com
"Heidi is a whirlwind of positive energy that filters out to anyone she meets. Heidi walks her walk and talks her talk. If you're looking to revamp or reboot any aspect of you or your life…Heidi is your co-pilot." Cassandra Tanti – Editor-in-Chief of MONACO LIFE – leading source of English language news from Monaco and The French Riviera.