How It Works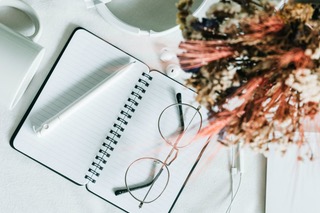 Module 1: Let's start on the INSIDE.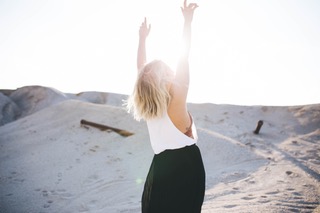 1. Learn to Love You - Who are you today?
We all have things about ourselves that we want to change or improve, but real change begins when you can deeply appreciate all that you've been through with all the twists, turn, and challenges that you have faced.
In this module you're going to:
Deeply connect with your personal story.

Recognize your limiting fears and release them as you go.

Reconnect with the real YOU.
2. What's Holding You Back? - Your B.S. (belief systems)
It's time to release beliefs and habitual thoughts, the patterns and stories you tell yourself that limit and hold you back. The great news is that once we realize this is true, we have the power to change them.
In this module you're going to:
Understand how your thoughts are impacting your emotions.

Release the negative beliefs and habitual thoughts that define the current stories.

Identify your new desired beliefs.
3. Unleash Your Desires - What do you want?
It's time to uncover what you truly want and create a new vision for your life.
In this module you're going to:
Align your personal strengths and talents with the life you would like.

Deeply connect with what you truly want.

Feel aligned by all the reasons WHY your dream means so much to you.
4. Lean-in to Your New Adventure - How to take action?
In the last 3 modules you've cleared so much of what was holding you back. Now you're perfectly positioned to lean-in to your new-found self-trust and make your exciting vision your new reality.
In this module you're going to:
Identify the actions steps you need to manifest your vision.

Get clear on the timing of when you would like to reach your goals.

Celebrate and embrace all that you're capable of.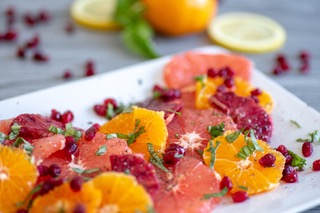 Module 2: Now you're feeling good on the INSIDE, let's match it with feeling good on the OUTSIDE.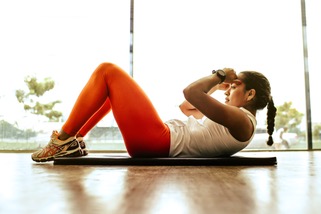 5. Nourish Your Body - How to eat healthier
Your physical health and wellness need to be a priority, and the quality of the food you eat is essential to living with good health.
In this module you're going to:
Learn about healthy good that you love to eat AND supports the energy level you desire each day.

Release any unconscious habits that are sabotaging your goals.

Initiate the clear action steps to improve your diet.
6. Energize Your Life - Building a fitness routine
When it comes to 'healthy aging' EXERCISE is going to be the closest thing to a miracle drug!
In this module you're going to:
Create the vision around how you want to look, feel, and why it's important to you.

Identify what kind of exercise activity you enjoy or want to try.

Initiate clear actions steps toward your new exercise routine.
7. Reignite your WOW Factor - Skin, hair, and feel-good make-up
There's a dynamic, sexy, self-confidence that comes with great hair, radiant skin and light, luminous make-up that should never be underestimated.
In this module you're going to:
Understand how what you eat impacts your skin and learn my best anti-aging secrets.

Identify your ideal hair care routine, hair colour and style for your face shape.

Get ready to refresh and create an easy, every day make-up routine that suits you and your lifestyle.
8. Embrace Your Personal Style - personal image, fashion, and wardrobe planning
Let's uncover and refresh your personal style, decide what your like and what makes your feel happy, confident, and fabulous. It's also important to try new things.
In this module you're going to:
Define your present style and how you would like to look and feel.

Understand how to dress to flatter your own specific body shape, it's time to show-off your assets.

Create a versatile, essential, and flattering wardrobe that fits your lifestyle, with a nudge to embrace your newfound confidence.
The Program Includes:
Weekly LIVE 90-minute group coaching calls to support you, connect with the others, and move you forward in your Reboot & Revitalize journey.

Short self-reflection exercises to complete between sessions.

Private 60-minute coaching session each month (4 sessions) 1:1 so that we can focus on your personal needs.

A 30-day exercise & nutrition program – includes a healthy eating plan and full-body beginner/intermediate bi-weekly live workouts with me on Zoom.

Personalized Wardrobe recommendations – a 60-minute LIVE Zoom call with me to refresh and revamp your personal style.

Between sessions, you'll have access to me via email and WhatsApp.

You'll be a member of my private Reboot & Revitalize Facebook group to connect with others on a similar journal and get regular updates to keep you on track.